05 April 2017
This year's Data Africa 2017 conference in conjunction with TripAdvisor and E-Tourism Frontiers took place in Ol Pejeta Conservancy, Kenya. It was a chance for Destination Marketing Organisations (DMOs) and tourism authorities from across the globe to share ideas and gain access to previously unpublished, deep data around the travel landscape.
The outcome of this seminar was a rich understanding of African travel trends for research, planning, booking and buying, which shed new light on key source markets. Insights from TripAdvisor included online path-to-purchase, trends for hotels, travel experiences and emerging behaviours. 

A recap of some of the research, based on a sample size of 360 million unique users a month: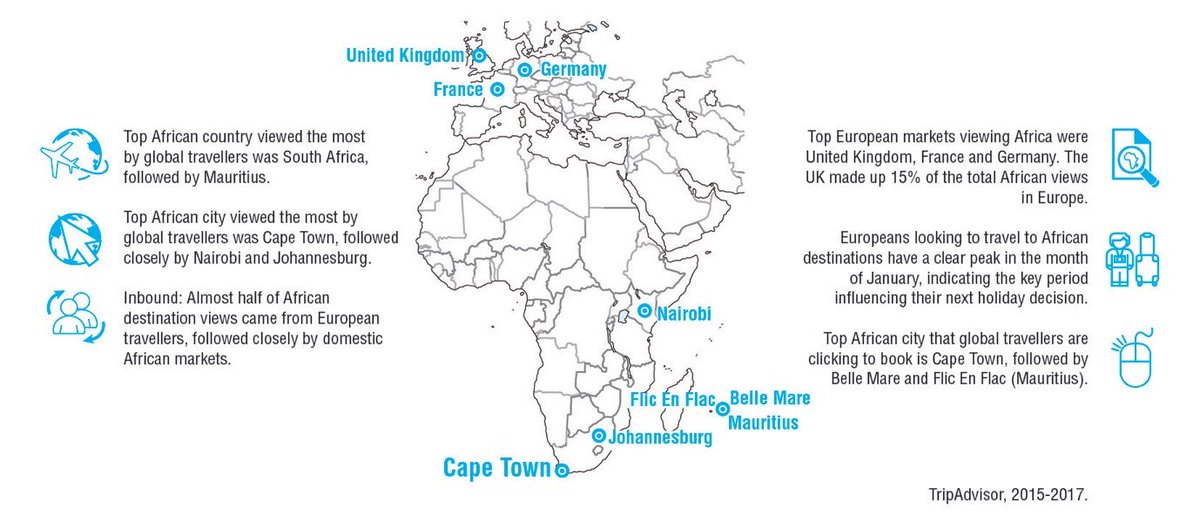 The data also held key insights in the activities and interests of the users, indicating that beach holidays and exploring a city's culture were favourites. This was followed by travelling for a city break and visiting family and friends. Culture, cost and climate came out tops as deciding factors in the booking decision, which makes it easy to see why Cape Town proved a firm favourite. The key learning for destinations is that traditional booking systems should not compete with the likes of AirBNB and other online systems, but embrace them in a shared effort to capture the mobile audience of today.
Wesgro, the Official Tourism, Trade and Investment Promotion Agency for Cape Town and the Western Cape, provides detailed market intelligence on tourism trends through a number of dashboards on our website, which you can access here: http://bit.ly/2nWPvko .